Helping those experiencing financial difficulties
| | |
| --- | --- |
| | Call us at (903) 938-9788 or use our contact form to schedule your free initial bankruptcy consultation or free phone bankruptcy consultation. Turn your worries over to Jean and start on a new financial path. |
About Jean H. Taylor Bankruptcy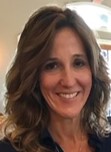 My name is Jean Taylor. I have lived in East Texas since 1994 and have been practicing bankruptcy for over 25 years. I graduated from The University of Texas and Texas Tech School of Law. I have been married for 26 years. I like to run every day, I love the outdoors and I wish that I had more time to cook because I also enjoy preparing dinners for my family and close friends. After I graduated from law school, I soon went to work for an attorney in Longview. That attorney was a chapter 7 Trustee and a great attorney. I learned a lot in the 2 ½ years that I worked for him. Since leaving the firm in Longview, I have practiced law in Marshall and I set up Jean H. Taylor, P.C. in 1998. I have been a solo practitioner since that time.
The practice of law has changed a lot over the years – especially in recent days. From having a staff of 3 employees to currently outsourcing the little bit of work that I don't myself personally handle (e.g. required mail-outs), I have learned to adjust with the times. I think the changes have made filing bankruptcy a little easier for most prospective Debtors, but it remains a very detailed oriented area of law and an area that requires the assistance of an experienced attorney. I like to help people. Previously, I served on the vestry of my old church and I served on the board for a halfway house for women. I served on the board of a small school in Marshall and I have served on the Higher Education Finance committee for the City of Marshall. Those are just a few examples of how I have served over years.
My practice focuses solely on helping individuals facing financial problems. Bankruptcy can be a scary thought but, with the help of an experienced attorney, it can work, and it will help you get your debt problems behind you. Financial problems are usually manageable when you have an experienced attorney on your side.
I welcome phone consultations and I do not charge for the initial consultation. In addition, most of the process can be handled electronically so that you don't have to make multiple office visits in order to get a bankruptcy case filed. Read about bankruptcy on my website and call me at (903) 938-9788 or use our contact form if you would like to set up a phone consultation, or if you have questions about bankruptcy.